If you're new here, one thing you need to know about us is that we take sleep very seriously. We believe that there is no replacement for a good night's sleep to help recharge and prepare you for the battles of the day. Granted that not everyone can fall asleep easily, or still feel tired when they wake up, we have compiled a list of some natural ingredients that can help facilitate sleep:
Chamomile: From teas to oils, chamomile has been used for many centuries as a herbal cure to many different health issues. It is a very mild sedative that has been shown to improve sleep quality in a safe way (Hieu et al., 2019). Research has also shown that it can promote sleep in the postpartum period (Chang & Chen, 2016). An added benefit is that it can help reduce symptoms in general anxiety disorder ("Chamomile for Anxiety and Sleep," 2019). So a cup of chamomile tea, a capsule of chamomile extract, or inhaling chamomile oil before bed can help improve your sleep.
Valerian: This is another plant-based ingredient that is often used in bedtime tea formulas. Studies have found that the most efficacious form of valerian is actually its root, which can be powdered or made into tea and consumed, rather than its extract which is weaker and less effective. When you take valerian 30 minutes to 2 hours before bedtime, it can be a safe way to promote sleep (Shinjyo et al., 2020).
Passionflower extract: Not to be confused with passionfruit, has several sleep-related benefits. In the form of tea, it too can help improve overall sleep quality by reducing fluctuations in sleep quality through the night (Ngan & Conduit, 2011). An additional benefit is that it also reduces anxiety-related symptoms, which in turn can help you sleep better (Janda et al., 2020) (Villet et al., 2016). The recommended dose is a 90 milligram capsule, or 10-30 drops of extract in tea before bedtime.
Ashwagandha extract: This root extract can help improve the quality of sleep and make you feel more rested the next day (Deshpande et al., 2020). One study even found that participants experienced increased levels of mental alertness, which can help you complete all your tasks successfully (Kelgane et al., 2020). Ashwagandha also can help more serious sleep issues, including insomnia, for which a 300mg dose two times a day can help facilitate falling asleep (Langade et al., 2019).
Lavender: A scent that is quite unforgettable and enjoyable to many, lavender has been used as aromatherapy to help promote sleep. Scientific research has backed this up, and lavender essential oil has been effective in improving the quality of sleep and reducing stress in adults (Ozkaraman et al., 2018) (Izadi-Avanji et al., 2019). A study amongst new mothers (Keshavarz Afshar et al., 2015) and another amongst middle-aged women experiencing insomnia (Chien et al., 2011) also indicated the same positive effects.
About the Author: Annika is from Mumbai, India, and is a student of Community Health at Tufts University, Boston. She is passionate about advocating for healthcare equity wherever she is – from Project SHARE at Tufts, to Aara Health in India. She is interested in topics relating to global health and women's health, and enjoys researching more about the social determinants of these issues.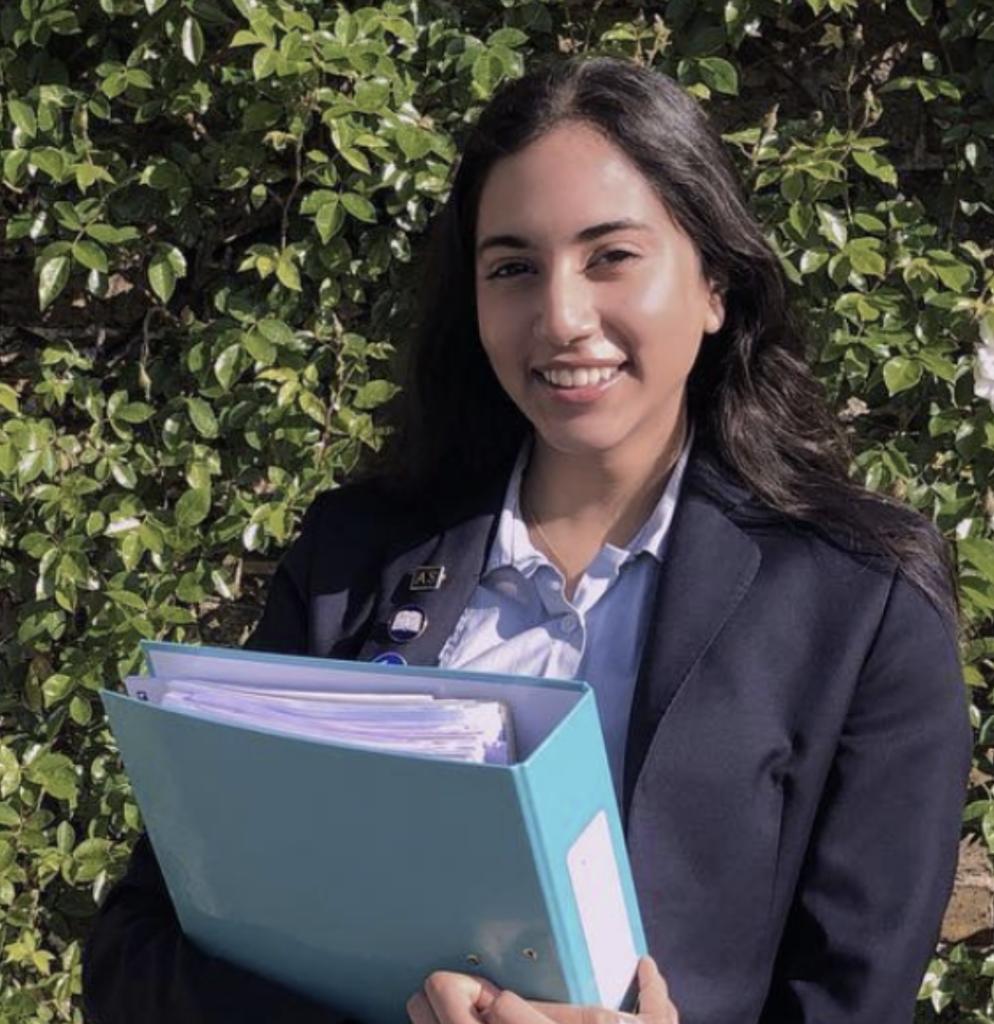 Chamomile for anxiety and sleep. (2019). Australian Journal of Herbal and Naturopathic Medicine, 119–121.
Chang, S.-M., & Chen, C.-H. (2016). Effects of an intervention with drinking chamomile tea on sleep quality and depression in sleep disturbed postnatal women: A randomized controlled trial. Journal of Advanced Nursing, 72(2), 306–315. https://doi.org/10.1111/jan.12836
Chien, L.-W., Cheng, S. L., & Liu, C. F. (2011). The Effect of Lavender Aromatherapy on Autonomic Nervous System in Midlife Women with Insomnia. Evidence-Based Complementary and Alternative Medicine, 2012, e740813. https://doi.org/10.1155/2012/740813
Deshpande, A., Irani, N., Balkrishnan, R., & Benny, I. R. (2020). A randomized, double blind, placebo controlled study to evaluate the effects of ashwagandha (Withania somnifera) extract on sleep quality in healthy adults. Sleep Medicine, 72, 28–36. https://doi.org/10.1016/j.sleep.2020.03.012
Hieu, T. H., Dibas, M., Dila, K. A. S., Sherif, N. A., Hashmi, M. U., Mahmoud, M., Trang, N. T. T., Abdullah, L., Nghia, T. L. B., Y, M. N., Hirayama, K., & Huy, N. T. (2019). Therapeutic efficacy and safety of chamomile for state anxiety, generalized anxiety disorder, insomnia, and sleep quality: A systematic review and meta-analysis of randomized trials and quasi-randomized trials. Phytotherapy Research, 33(6), 1604–1615. https://doi.org/10.1002/ptr.6349
Izadi-Avanji, F. S., Miranzadeh, S., Akbari, H., Mirbagher Ajorpaz, N., & Ahmadi, D. (2019). Effects of aromatherapy with lavender essential oil on sleep quality among retired older adults. Journal of Research and Health, 9(5), 437–442. https://doi.org/10.29252/jrh.9.5.437
Janda, K., Wojtkowska, K., Jakubczyk, K., Antoniewicz, J., & Skonieczna-Żydecka, K. (2020). Passiflora incarnata in Neuropsychiatric Disorders—A Systematic Review. Nutrients, 12(12). https://doi.org/10.3390/nu12123894
Kelgane, S. B., Salve, J., Sampara, P., & Debnath, K. (2020). Efficacy and Tolerability of Ashwagandha Root Extract in the Elderly for Improvement of General Well-being and Sleep: A Prospective, Randomized, Double-blind, Placebo-controlled Study. Cureus, 12(2). https://doi.org/10.7759/cureus.7083
Keshavarz Afshar, M., Behboodi Moghadam, Z., Taghizadeh, Z., Bekhradi, R., Montazeri, A., & Mokhtari, P. (2015). Lavender Fragrance Essential Oil and the Quality of Sleep in Postpartum Women. Iranian Red Crescent Medical Journal, 17(4). https://doi.org/10.5812/ircmj.17(4)2015.25880
Langade, D., Kanchi, S., Salve, J., Debnath, K., & Ambegaokar, D. (2019). Efficacy and Safety of Ashwagandha (Withania somnifera) Root Extract in Insomnia and Anxiety: A Double-blind, Randomized, Placebo-controlled Study. Cureus, 11(9). https://doi.org/10.7759/cureus.5797
Ngan, A., & Conduit, R. (2011). A Double-blind, Placebo-controlled Investigation of the Effects of Passiflora incarnata (Passionflower) Herbal Tea on Subjective Sleep Quality. Phytotherapy Research, 25(8), 1153–1159. https://doi.org/10.1002/ptr.3400
Ozkaraman, A., Dugum, O., Yilmaz, H. O., & Yesilbalkan, O. U. (2018). Aromatherapy: The effect of lavender on anxiety and sleep quality in patients treated with chemotherapy. Clinical Journal of Oncology Nursing, 22(2), 203–211. https://doi.org/10.1188/18.CJON.203-210
Shinjyo, N., Waddell, G., & Green, J. (2020). Valerian Root in Treating Sleep Problems and Associated Disorders—A Systematic Review and Meta-Analysis. Journal of Evidence-Based Integrative Medicine, 25, 2515690X20967323. https://doi.org/10.1177/2515690X20967323